Patrick J. O'Neill, MD
Dr. Patrick J. O'Neill
Board-Certified Orthopaedic Surgeon
Dr. O'Neill is an orthopaedic surgeon with advanced fellowship training in the treatment of the foot and ankle. This is the highest level of training possible and Dr. O'Neill is the only one in Sarasota County who can make this claim. His medical school, training, and fellowship in Foot and Ankle were completed at the Johns Hopkins/Union Memorial Hospital program in Baltimore, MD, where he studied with nationally and internationally renowned surgeons. He received his undergraduate degree in Bioengineering from Syracuse University.
Dr. O'Neill is highly trained in the latest non-surgical and surgical treatments for a wide range of disorders of the foot and ankle. He treats sports-related injuries, tendon disorders, foot and ankle trauma, diabetes, nerve disorders, rheumatoid and osteoarthritis, heel pain, bunions, hammer toes, and amputations. Any area of the foot and ankle may be involved, including the forefoot, midfoot, hindfoot, or ankle. Patients may have either simple common problems, or more complex problems which could require complicated reconstructive procedures.
During his training, Dr. O'Neill enjoyed research activities, and he received numerous awards for his work from the American Orthopaedic Foot and Ankle Society, Maryland Orthopaedic Association, and the Johnson & Johnson/Roger H. Michael foundation. His research has been published in peer-reviewed orthopaedic journals, including Foot and Ankle International and the Journal of Bone and Joint Surgery, the most prestigious orthopaedic journal.
While at Syracuse University, Dr. O'Neill excelled both on and off the playing field. Some of his academic accomplishments include Academic All-American and University Scholar, Syracuse's highest honor. Dr. O'Neill was also a member of the Syracuse Orangemen football team as a Punter and Kicker, and was ultimately named to the All-20th Century Football Team. Upon leaving Syracuse, Dr. O'Neill was drafted in the 5th round of the NFL draft by the New England Patriots, and in his first year he was named the NFL All-rookie Punter.
Dr. O'Neill is a Board-Certified Orthopaedic Surgeon, active member of the American Orthopaedic Foot and Ankle Society (AOFAS), and the American Academy of Orthopaedic Surgery (AAOS).
Education
Undergraduate: Syracuse University, Syracuse NY
Medical: Johns Hopkins University School of Medicine, Baltimore, MD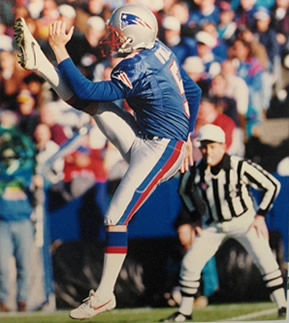 Training
Orthopaedic Surgery Residency: Johns Hopkins Hospital, Shock Trauma Center, Union Memorial Hospital, Baltimore, MD
Foot and Ankle Fellowship: Johns Hopkins University, Union Memorial Hospital, Baltimore, MD
NFL Experience
New England Patriots, NFL, Punter/Kicker
Chicago Bears, NFL, Punter/Kicker
New York Jets, NFL, Punter/Kicker
Jacksonville Jaguars, NFL, Punter/Kicker
Professional Affiliations
American Orthopaedic Foot and Ankle Society
American Academy of Orthopaedic Surgeons
Board Certified Orthopaedic Surgeon
Hospital Affiliations

See What My
Patients Are Saying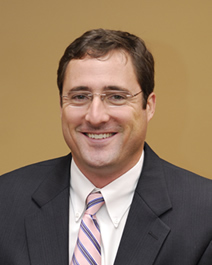 Patrick J. O'Neill, MD
Dr. O'Neill specializes in the treatment of a variety of orthopaedic conditions and performs several orthopaedic procedures including:
Foot and Ankle
Sports-Related Injuries
Tendon Disorders
Foot and Ankle Trauma
Diabetes
Nerve Disorders
Rheumatoid and Osteoarthritis
Heel Pain
Bunions
Hammer Toes
Amputations